Branded business email addresses are used by every company and professional. We almost take it for granted that every company has one, and if they don't – well it doesn't make a good first impression! In this article, we're going to look at why having a branded business email address is essential in the professional world, and why that means branded links are too!
If you're contacted by someone from davey-boy732@hotmail.com or David@YourBrand.com – who are you more likely to reply to, and who's going straight into the trash folder?
If you began sending business emails with a generic email address, it would be like walking into an interview wearing only your underwear and expecting to still get the job. Newsflash: not going to happen!
Using a branded business email immediately tells a customer or client that you…well, mean business! You're telling people right from the off that you want to be taken seriously, and that you're worth their time.
So before we go any further, let's take a look at what exactly a good business email address is made up of:
Name – The initial key piece of information. Either your full name "DaveStevens@YourBrand.com" or simply "David@YourBrand.com", conveys an air of professionalism, letting the recipient immediately know that you can be taken seriously.
Department – Having an alias address representing different departments or sections of your business is a great way to ensure all correspondence intended for your company reaches its destination. "Finance@YourBrand.com" or "Support@YourBrand.com" are both matter-of-fact and easy to remember, ensuring ease of contact.
Domain – Having a branded domain for your business is an absolute must. With your company name on each email you send, you're putting your brand in front of as many eyes as possible.
Of course, we know it would be unprofessional to send business emails from a personal address. You wouldn't dream of it.
So what does having a business email address mean for links?
If you agree with everything so far, then you'll know without a doubt that a branded email address is more professional and better for business than a generic email. Right?
Well then by that same logic, branded links are more professional and better for business –for the Exact. Same. Reasons.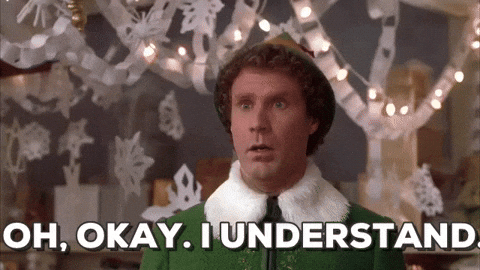 Many businesses and companies still use generic short URLs, and they are perfectly adequate for what they do. But at the end of the day, if you're branding your email address but not your links, then you're missing out on half the potential benefits!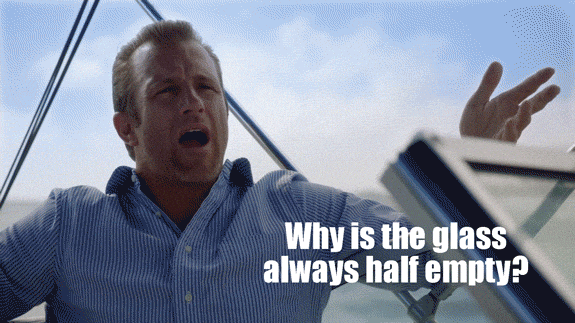 We're nice people here at Rebrandly. We care about getting you the most out of your links. So we did some research, and identified five key reasons why professional organizations benefit from business emails and branded links:
1) First Impression

While some established companies do opt for generic short links, none of them will use a generic email. There's little chance you'll be taken seriously using one either – your first impression will more than likely be a bad one!
With a branded business email and branded link, you will immediately come across as both serious, professional, and someone who's worth your recipient's time.
2) Corporate Image
Using a business email address with branded links means you won't be looked down on by potential clients. With the ability to have different addresses for different sections of your business – such as support@brand.com or finance@brand.com – you can also convey a professional, organized image. This is a feature that also comes with branded links, by using different TLDs for your domains – Brand.Support/Contact or Brand.News/Update).
3) Brand Awareness
Every time you send an email or share a link it's an opportunity to showcase your brand. When your email is forwarded to someone else, or the message containing your link is re-shared, it's an extra opportunity to put your brand in front of a wider audience.
This is a simple, affordable and easy method of going one extra step to boost recognition of your brand. Instead of promoting an external link or email provider; "davey-boy732@hotmail.com sent shor.tly/de3wi5t", promote your brand; "David@Brand.com sent Brand.Link/Update"
4) Credibility, Trust, and Deliverability
In the modern online world, consumers are always wary of spam and scam artists. Many of these scammers will actually use widely available generic short URLs and email addresses to fool people. As a result, these emails can end up in junk folders and the domains used by these links blacklisted.
It's no use trying to contact potential customers if they can't open your emails or click your links! Using a business email and branded links prevent this, and could actually lead to an increased open rate, as well as up to 39% more click-throughs.
5) Control
When your business controls its own domains, you own your email system and your links. If for any reason an email cannot be delivered (a spelling mistake, absent employee, deleted address, etc.) generic services cannot help – you get a 404 error, and the email goes nowhere.
Business email systems address this with a catch-all function, meaning all intended emails are forwarded to a working address. Branded links have a similar feature with custom 404 redirects, as well as an extra key benefit – you can change the destination URL of the link at any stage. This gives you and your brand greater control over the links even AFTER the message has been sent.
With all of these advantages in mind, having a business email system is clearly a no-brainer for every brand and organization. Branded links provide all the same benefits, even going one step further with extra advantages on top of that.
You now know that using branded links in emails is not only more professional but also provides a variety of benefits. But, how can you get the benefits of a branded link if your business email provider isn't also best in class? Check out the best business email providers from Fit Small Business to make the most out of every email. Using both a branded link and a top email provider will give you the ability to have consistent branding across all your communications, allowing you to stand out from the crowd and ensure the best user experience for your customers!
With Rebrandly, you can save, monitor and edit all links created by the company inside one centralized link management tool. You can organize all departments in your organization from the one dashboard, ensuring efficiency and scalability. Check out this video to see the complete benefits of Link Management for your business!
Have you tried using branded links with your business emails already? If so, let us know how it works for you in the comments below. Don't forget to check out our video too!
Originally Posted: August 14th, 2018.
Post Updated: January 21th, 2022.
See also:
This article is about:
Business Email
Work email
Work links
Branded links and business email
Benefits of branded links
Branded links vs generic short URLs
Company email
Company links