When it comes to Google Chrome, there's a lot to be said for those little extensions. Since the browser's release in 2008, the Chrome Web Store has expanded its library to over tens of thousands of apps. More than simply 'Add-On's, we find that the best chrome extensions for YouTube can be a big help in terms of boosting productivity.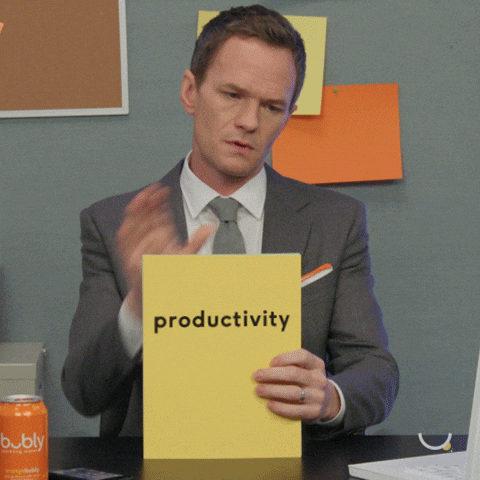 When working with a platform such as YouTube, using the best Chrome extensions on offer can give you plenty of extra features and insights that simply aren't available on the website alone. From advanced video player settings to detailed analytics, these extensions can boost your viewing experience as well as giving you extra tools to create.
We create a variety of video content here at Rebrandly, so anything that helps streamline the process from edit to upload is welcome. We've put together a list of the best chrome extensions for YouTube that frequently help us out – hopefully they can do the same for you!
Rebrandly
If you're creating content for YouTube, then there's one thing you're dealing with nearly all the time – links. For every video you create, every playlist, every channel you manage, there's a link. The more you create, the more links you have – that's why it's essential you have a tool to manage them. Rebrandly does just this, giving you the ability to brand each of these links, and store them in one central dashboard.
With the Rebrandly extension, you can create a branded link for any video you like, be it your own or simply another video you want to share. By clicking the blue 'R' icon, you'll be able to brand your link straight away. This is useful for creating memorable links that can be recalled with ease, making it easier to share your videos both online and offline.
Another useful feature is the ability to edit the destination URL of a branded link at any time. I use Rebrandly so I can create a branded link for my videos before they have even been created, schedule any social posts and promotion beforehand, and then simply point the branded link to the video's URL once it's uploaded. Essential for those who like to stay organized and plan ahead.
Keywords Everywhere
When creating video content for a specific audience, it's important to know which keywords are performing well in a chosen topic, and which aren't. With the Keywords Everywhere extension installed, any time you enter a word or phrase in the YouTube search bar the volume, CPC and competition details of each will be displayed.
The best chrome extensions are ones that integrate seamlessly into your use of a service of a platform – Keywords Everywhere does just that. By seeing which keywords are at a high volume with low competition, you can target a specific topic within your area of expertise. Use this to develop a title, script and overall piece that is geared towards one specific keyword that you can take ownership of.
VidIQ
VidIQ is an absolute must for those looking to start taking YouTube seriously and really optimize their channel and content. With this extension installed, your YouTube browsing experience is immediately changed for the better. When you view a video, a tab full of useful stats opens up beside it – giving you insights such as the engagement rate, views per hour, SEO score, social performance and more.
One really useful feature of this extension is that it lets you see the tags of every single video posted on YouTube. Traditionally these are reserved for the uploader only, but with VidIQ installed they're viewable to you as well. This comes in handy when creating targeted content – you can gauge what other tags are already being used on videos about a particular topic, or see the suggested similar tags when searching a phrase or term, and to monitor your competition.
VidIQ is free to use, but there are also paid tiers such as Pro, Boost and Enterprise that offer more features than those listed above.
Enhancer
For those who feel the viewing and overall user experience options on YouTube are a tad too limited, consider installing 'Enhancer'. In many ways a 'swiss army knife' of an extension, Enhancer provides a variety of additional functions when watching videos, such as a pop-out video player, repeat play, cinema mode, speed control, filters, themes, extra shortcuts and more.
If you prefer your YouTube viewing experience as is, then feel free to pass on this particular extension. If you enjoy having greater control over how you watch videos on the platform and how they play, then this is definitely for you.
Loom
Some YouTube creators might be comfortable with the expensive camera and audio equipment, lighting setups and editing software. However, for many, the time and resources needed to give their videos a high production value might not be available. When it comes down to it, many marketers will use YouTube for the likes of tutorials, screencasts, and webinars. For this type of content where the key focus is functionality, then there's no need for all the bells and whistles. That's where a handy tool like Loom comes into play.
With the Loom extension, you can screen record straight from your browser with the click of a button. There's a nice variety of options too – record multiple screens or singular windows, include voice or video of yourself from a webcam, and off you go. Once your piece is recorded it is saved immediately online within the Loom platform, where you can share it directly or download for use on YouTube. Quick, easy and perfect for those who want to dive straight in without the need for any kind of studio equipment.
Whether you're a seasoned content creator, or just getting to grips with video and YouTube as a platform, these five best chrome extensions are definitely a worthy addition to your toolbox. We use each of these to varying degrees when working with YouTube and honestly – we'd be nearly lost without them!
For a further breakdown on how Rebrandly can work alongside your content strategy as a full link management solution, check out this video below:
How do you find the experience of creating videos online? Do you use any of these extensions already, and if so what do you make of them? Please let us know in the comments below!
Further Reading:
This Article is About:
Best chrome extensions
Chrome extensions for YouTube
Best YouTube extensions
Chrome extensions for YouTube creators