UTMs can be tricky to get right. But once you've incorporated them into your marketing analytics, there is no going back. The insights they provide are invaluable.
Taking your tagging to the next level can seem like a daunting task – especially if you haven't got the initial implementation quite right yet. But these ten tips will help you test, tweak, improve and take your UTMs up a notch.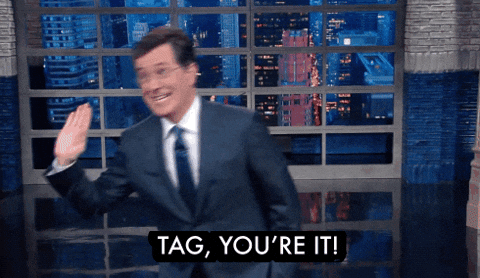 If you're a complete beginner, check out our introduction to UTM parameters. But for anyone looking to improve their UTM campaigns, we've got a range of tips from the Rebrandly team and some marketing pros with experience using UTMs. Check them out:
1. Set out strict naming conventions
One of the trickiest things about UTMs is the fact that they are case sensitive. If you're not consistent in your labeling, you can easily end up with several sources in Google Analytics that should really just be one. Carefully and consistently naming your tags cropped up as advice from several of the marketers we spoke to. Here's what they had to say.
"UTM parameters have been one of the most useful tactics to really measure and track what's working," says Larissa Murillo, the Marketing Manager at
MarketGoo
. "The first way it made us evolve was correctly and consistently labeling campaigns. When you see conversions coming from a tag labeled "page" or "CTA" with no other context, and then conversions coming in from the same campaign under a similar but not-quite-the-same label, it makes you want to scream!"
This is how Larissa keeps track of hers:
Using UTMs correctly allowed MarketGoo to be strategic in where it invested resources.
"When we started out we didn't have a large team or limitless budget to experiment with various campaigns and rich media or content creation… UTM tags were a great way to identify content that was bringing in leads and conversions – we figured out case studies and niche landing pages had the most potential," she explained
When working with groups, Inbound Marketing Manager at
Agile IT
, Sean Spicer, recommends using a UTM building spreadsheet with set drop-down selections. This will prevent team members from entering their own values.
"UTM codes are case sensitive. I once joined a company and in my initial research found the following mediums, "email, EMAIL, Email, EMail, eMail, and even emale" making reporting a bit of a pain. At the very least, make sure everyone in your marketing department knows that all of your UTM codes should be created in lowercase."
2. Avoid spaces
As well as avoiding uppercase letters, you should never use spaces either. Spaces aren't allowed in URLs. If you use one when creating a UTM parameter, it will turn into "%20", which is a substitute for the space bar. This will look messy and be difficult to read so it's best to use dashes instead.
You could avoid spacing and uppercase letters altogether and label UTMs exactly how the source appears in the referring domain. For example, "facebook", "growthhackers" or "socialmediaexaminer". Whatever way you choose to do it, make it consistent and communicate the rules with the rest of your team.
3. Merge muddled up UTMs for clear data
If you've already ended up with 'Facebook' 'facebook' and 'FaceBook' as three different sources in Google Analytics, you can merge this data in a couple of ways.
You can set up a search and replace filter in Google Analytics so they will be recorded together in future.
You could also edit Google Analytic's Channel Groupings to group different traffic sources together. This lets you label your traffic in a way that works for you. You can edit the Default Channel Grouping or create your own Custom Channel Grouping. You'll find the step-by-step instructions here on Google's support site.
4. Don't tag links placed on your own site
When hyperlinking within content on your own site, don't use URLs with UTMs attached. If someone comes to your website from Facebook and then clicks an internal link with a UTM tag, this person will then be recorded as a new visitor. The actual source and details of where they came from will be overwritten and lost.
This will skew the data, ruin your reports and you won't always know the true source of your conversions. It's not necessary either as Google Analytics can track this traffic without UTMs.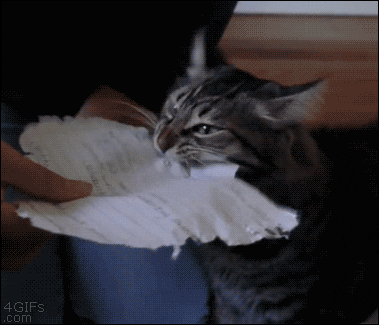 5. Should you use UTMs on other site's links?
For people sharing content from other sources Alexandra Cote, a Content marketer at Paymo, says you should make sure to remove the UTM parameters. "Keeping these will show others exactly where you got the link from and even disturb the campaigns of those who've posted the link you're sharing," she explained.
There is an argument that you should add your own UTMs when linking to another brands' website to show them that you're sending traffic their way. This can be especially tempting – and possibly beneficial – if you are an affiliate marketer or a partner company.
You should check in before doing this though. If you happen to use the exact same UTM label as their marketing team, your data will get mixed up. Even if it doesn't, it's best to check they want to get these insights as it will affect their data and reports.
Co-ordination is key as marketers can be very protective of their analytics.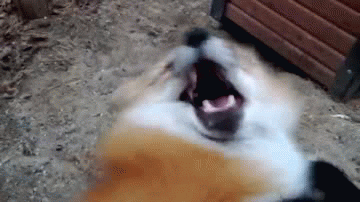 6. Separate organic and paid social media correctly
There are lots of ways to drive traffic to your website – via backlinks, videos, blog posts, emails, the list goes on. It's best to use the 'medium' UTM parameter to track details of the type of content you're sharing. That way you'll be able to sort your traffic by a medium, such as 'video', to see if it's paying off. This will help you decide what marketing content to produce going forward.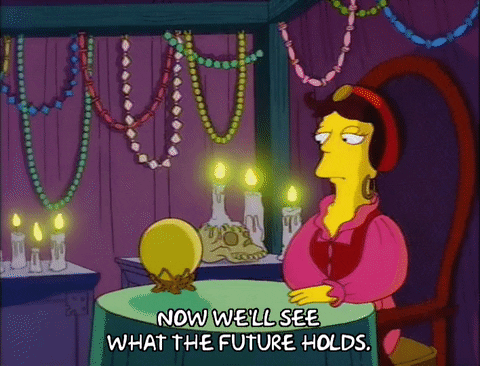 If you want to distinguish between different types of social traffic or specific content for sites like Facebook or Twitter, this is where to do it. Don't mess around with your source UTMs, as the information won't display correctly in Google Analytics.
You could set the medium as 'facebook-post' or 'facebook-ad' or you could want broader insights and set mediums like 'social' and 'paid-social'.
Whatever you decide to use as a medium, if it expands beyond the standard 'social' label, make sure to edit the channel definitions in your Google account so they display correctly.
7. Test tagged links before you use them
If you're ever in doubt, test your UTMs to make sure they're working. Just pop your URL which features the UTM tags into your address bar. If the tags disappear when the page has loaded, something's wrong. But if they're right there where they should be, the chances are it works.
If you're using Google AdWords' auto-tagging, it's important to make sure your website is configured to handle query parameters and enables auto-tagging. To do this you can follow these instructions. Or you can simply add /?gclid=test after your domain and if only your domain appears once the page has loaded, you know there's an issue.
8. Gain Google My Business Insights
For BJ Enoch, the Vice President of Enterprise Accounts over at the digital marketing firm, SocialSEO, one of his favorite ways to use UTMs is for tracking visits coming directly from Google My Business and other directory listings in Google Analytics.
"You can get a great visibility into how users who come in via GMB interact with the site versus those that come in from a regular organic listing," he told us. "Another perk is you can see in Search Console what phrases are triggering GMB listings to understand your knowledge graph presence and local maps presence."
"Businesses, like retailer shopping centers or stores, may see lower organic traffic thinking their search presence has decreased when in reality searchers are getting all they need from knowledge graph listings or map rankings. They don't need to visit the website. Using UTM strings gives clarity and hard metrics to something that's normally intangible. This has shown where we rank high for non-branded search but don't get a high CTR and it has improved how we use paid search as a result."
9. Use UTMs to fine-tune ad campaigns
The marketing manager over at Pupford uses UTM parameters to track very specific details about his Facebook ads. Devin Stagg says: "Using UTMs has allowed us to analyze our Facebook ad campaigns on an extremely granular level. I've set up a Google Sheet that helps us categorize our campaigns as granularly as age ranges targeted, how the ads were optimized, the specific images used, 'interests' targeted and more."
This allows Pupford to refine its ad campaigns on a granular level too.
"When these parameters are in place, it allows me to go into Google Analytics and refine our ad – and even organic – efforts very specifically," Devin explained.
He can check out how much traffic or conversions come from ads run to people interested in 'Labrador Retrievers'. This has helped them figure out which types of dog owners perform best on their site so they can cater ad copy and imagery to them.
10. Use them in offline marketing materials
UTMs are often used to track social media, but some often overlooked places to include them are in email signatures, links to apps, and social share buttons.
They are also particularly useful for tracking offline marketing efforts through branded links on flyers, billboards, coupons, tshirts, business cards, and television adverts.
Using a branded link will make it easy for consumers to remember the URL and type it into their address bar. While the hidden UTMs will let you track the impact your offline marketing materials are having on traffic to your website. It's the most efficient way to see this represented in Google analytics. Just make sure to use a different branded link for each flyer or poster.
What do you think of these ten tips? Do you have any of your own that you think would help other marketers out? Let us know in the comments below.
Further Reading:
This Article is About:
UTM parameters
Tips for UTMs
UTM parameters example
UTM builder
Photo in main image by Pexels via Pixabay