If you frequent your Facebook newsfeed at all, you'll have noticed that video is king at the moment. And if you haven't started using live streaming to promote your brand yet, now's the perfect time. Check out our Facebook Live tips to help you out:
Facebook Live's Latest Features
Earlier this month, Facebook introduced three new features for those who are creating Facebook Live videos.
Live Rewind – which allows viewers to rewind videos while they are still streaming live.
Cross-posting – which lets marketers post the videos on multiple Facebook pages.
And persistent stream keys – this one is a bit more technical, but basically, this allows live streamers who broadcast frequently on Facebook Live to send one permanent stream key to production teams before events. This can be used for more than one broadcast too.
The social media giant is continuously working to improve its live streaming service and while you may be thinking Facebook Live had its moment in the spotlight already, live video continues to grow and live content is just as important as ever.
Why use live Facebook Live
These new features will be warmly welcomed by many marketers who have been using the service since it launched for all users in 2016. (Facebook cleverly built hype around the platform by letting celebs use it for a year before this.)
Consumers like Facebook Live, because it humanizes brands. It makes them feel more authentic and honest when they are willing to go live. The sense of FOMO (fear of missing out, in case you're not familiar with the term) also helps boost engagement.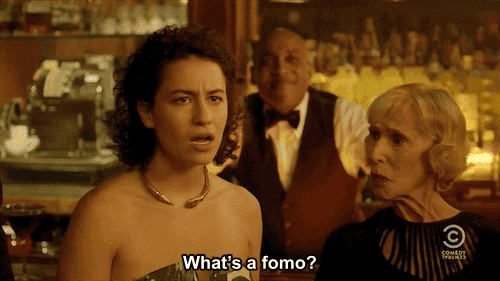 Over the past couple of years, brands have been using Facebook Live to communicate their brand personality, make events influence a wider audience and provide customers with other valuable content like tutorials and how-tos.
There are no editing tricks, second takes or over-the-top production and in an online world of highly curated, carefully chosen content, this is a breath of fresh air for audiences.
Over the last couple of years, it seemed like live video broadcasts were everywhere – and that's not going to change anytime soon.
Here are a couple of stats for you:
The video streaming market is on track to become a $70.5 billion industry by 2021
80% of consumers would rather watch a live video than read a post
Facebook Live videos are watched for three times longer than regular videos
Facebook Live grew to be the most popular live streaming platform at the end of 2016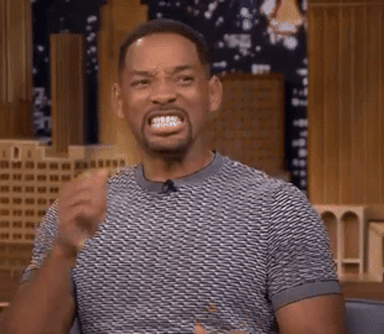 The list goes on – and if you're looking for more detail you can check out this great article by Neil Patel about why you should care about live streaming in 2018.
Of course, there are other platforms for broadcasting live video, like YouTube Live, Twitter's Periscope, Livestream and Amazon's growing Twitch platform.
However, if you are using Facebook to market your brand, frequently using Facebook Live can help you increase engagement on the platform as the Facebook algorithm likes this activity and will boost all of your posts as a result.
Promoting your live appearances
Facebook Live can be a great and affordable way for even the smallest of businesses to strengthen their presence on social media. But with live events, there is always the fear that nobody will show up.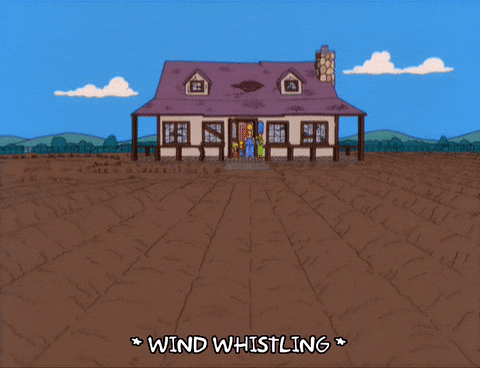 The first of our Facebook Live tips is to make sure you promote the hell out of it!
To make sure you're not broadcasting live to an audience made up of the cameraman and your parents, there are a few ways to promote the fact that you'll be live in the run-up to the event. Consider doing a couple of these marketing activities in the days before your live stream:
Post teaser videos of the preparation
Boost Facebook posts
Alert your mailing list
Create a landing page where people can set up email reminders for the event
Cross-promote on other social networks
Set up an event page
When promoting your live event, you'll invite people to join you at a specific time and probably provide a link to your Facebook page or an event page. The best way to link to these is by using a branded link.
Why? Well, because:
Branded links have a higher CTR
They are more visually appealing and stand out
They are trackable
You can edit the destination URL of your links
Using a branded link with a .Live TLD to promote your live video broadcasts is a great way to make people take notice.
But it also addresses one pet peeve that many marketers have about Facebook Live – that you cannot link to the URL where the live event will be hosted until after it has gone live. All the other new features are great and will help video marketers manage live broadcasts much easier. But they don't help with the promotion part.
A Facebook Live event doesn't end with your broadcast. Once the camera stops rolling, Facebook creates a recorded video that can be watched at any time. So to make the most of your live appearance, you'll be promoting the broadcast once again with a link to the video.
Luckily, Rebrandly can help you make the most of your live video promotion.
If you use a branded link to promote your Facebook Live event, you can then update this link and edit the destination URL so anyone who clicks on a promotion that was pushed out in the lead up to the event will be brought directly to the video. You can see how to redirect URLs in the video below.
To copy the URL of a video recording in Facebook, just click on the video so that it appears within its own page, and then copy the URL from your browser into your Rebrandly account.
So, by using one of our eye-catching custom short links, your promotional tweets, email newsletters, shares from followers and other marketing activities will work twice as hard for your brand. Below, you can see an example of a tweet that used a branded link to promote a Facebook Live event – and where it led to once the destination URL was redirected.
Adding pixels and parameters to your Facebook Live links
As well as the ability to use Rebrandly for URL redirect, you can also get some insights into how many clicks your Facebook Live links receive. And if you're really into analytics, you can add UTM parameters to your links and track which promotions are most effective at driving traffic.
Although Facebook is a third party website, Rebrandly also allows you to retarget ads at people who click through to your Facebook Live videos. By adding a retargeting pixel to the custom short links you share before or after the event, you'll be able to present ads to anyone who has clicked through.
This is a great way to build out your retargeting lists in general, but it's also a great idea to create a retargeting list made up of the people who have clicked on your live video links. This way you can promote future broadcasts to increase your live audience and make sure engaged followers keep coming back for more. It's a great way to alleviate the fear of an empty house.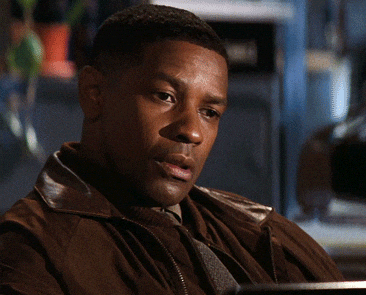 You can also follow up with those who tuned into your Facebook Live with other relevant adverts. For example, if you produced a make-up tutorial, you can target anyone who clicked through to watch it with adverts for the products you featured.
Once your broadcast is over, it's also a good idea to add a trackable custom link to the description of your post. You can direct future viewers to your live video page, your website, or wherever works best for your campaign.
You can do this in the same way you would edit any other Facebook post. Just click the post's drop-down arrow and hit 'edit post'.
Other ways to use branded links for your live streams
One of our users has a custom domain, which she uses specifically to create short links for her weekly live streaming show. She shared her Facebook Live tips with us earlier in the year.
She uses Rebrandly for tracking but also finds the service useful for creating short links that are easy to understand when read aloud, so browsers can type them out quickly.
For her weekly Facebook Live show, she also uses a custom short link to direct viewers who are looking for further reading to a list of resources and curated links. She then adds the link to the video's captions before posting it to YouTube.
As Facebook Live, and other live streaming platforms, continue to optimize and improve their services, more and more opportunities will be available to marketers to engage their audience in a way that will build trust and create meaningful engagement.
Make the most of your social media marketing by optimizing your campaigns with these Facebook Live tips. While live streaming can make an impact on its own, it's best to get all you can out of your live appearances by use custom short links, retargeting viewers and tracking your success so that you can optimize your future promotions.
Further Reading:
This Article is About:
Facebook Live tips
Facebook Live marketing
URL redirect for Facebook Live links
URL redirect for live video
Photo in main image by Obed Hernandez via Unsplash